Pastor Kevin DeYoung, a vocal critic of the Enneagram, pointed out that what he thinks is most troubling about the Enneagram is that it's been "infused with spiritual significance." He makes the case that if the Enneagram were just another StrengthsFinder tool it would't be a big deal. But, because of its mixed spiritual sources, we should pause and ask: Where (if anywhere) is the Enneagram at odds with the language of Scripture? What spiritual language could be confusing or misleading for Christians?
While views vary from different Enneagram teachers, here's my best attempt to answer those questions with a highly-generalized summary: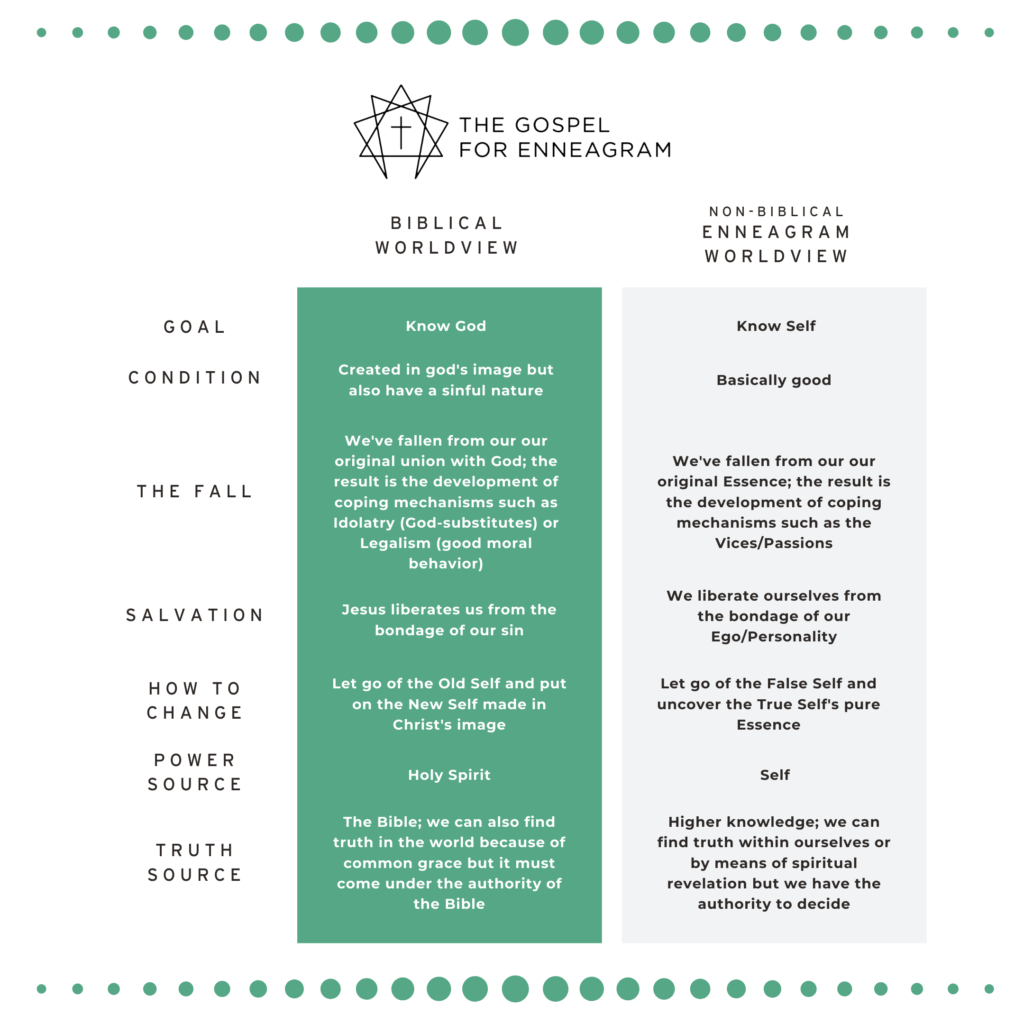 Understanding these differences I think will serve us well as we read books and listen to podcasts because different Enneagram authors are all over the spectrum between a Biblical and Secular worldview.
One final word of caution is that there are an infinite amount of Christian resources sitting on our bookshelves and available online that have troublesome doctrine. It would be foolish to accept all teachings that come from Christian sources without practicing discernment (a caution that shouldn't be reserved only for the Enneagram).